Branch 1690 




Treasure Coast Letter Carriers
(561)  967- 0240
Fax (561) 963-9181
1840 Alice Avenue, West Palm Beach, Florida 33406
Serving letter carriers in: 
West Palm Beach, Royal Palm Beach, Pahokee, South Bay, Belle Glade, Okeechobee, Clewiston, Riviera Beach, Palm Beach, Palm Beach Gardens, Lake Park, Jupiter, Tequesta, Jensen Beach, Port St. Lucie,               Ft. Pierce, Stuart, Vero Beach and Sebastian
__________________________________________________________
The Florida AFL-CIO held its endorsing convention in June. Click here to view the endorsed candidates.
_________________________________________________________
After several conversations with the Embassy Suites Hotel concerning the Coronavirus, the training scheduled for October has been cancelled. with no future date selected. The hotel has agreed to allow us to cancel without any monetary responsibility to the State. I have asked the Embassy Suites Hotel to cancel all reservations already made to those dates by our members, so please inform your members of the cancellation just in case they miss any of those reservations.
__________________________________________________________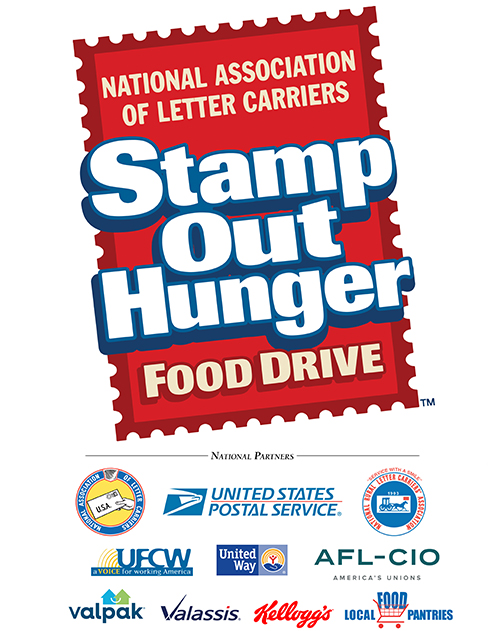 Due to the Coronavirus pandemic, the food drive this year could not be done as in years past. However, there is a way to still donate to food banks in your own community! Click here for more information!
______________________________________________________________
Officers and Branch meetings continue to be suspended due to COVID 19 crisis. Notification of any changes will be posted here. Stay safe!
__________________________________________________________
Important election information and dates
Election Dates for 2020
Election Day
Primary Election: August 18
General Election: November 3
 Deadline to Register
Primary Election: July 20
General Election: October 5
*Due to federal holiday, the deadline moved from Monday, February 17 to Tuesday, February 18.
 Vote-by-Mail Ballot (VBM) 'Send' Dates
For domestic voters, Supervisors of Elections send the ballots during a 7-day window between 40 and 33 days before an election. The send periods for 2020 are:
Primary Election: July 9 – July 16
General Election: September 24 – October 1
 Early Voting Periods
By law, early voting must be held at least for 8 days. The mandatory early voting periods for 2020 are:
Primary Election: August 8 – 15
General Election: October 24 – 31
Each county Supervisor of Elections may offer more days of early voting from one or more of the following days:
Primary Election: August 3, 4, 5, 6, 7, and 16
General Election: October 19, 20, 21, 22, 23 and November 1
Check with your County Supervisor of Elections for the additional days of early voting & times that may be offered in your county and Vote by Mail Info.
According to Florida law, you can register to vote or update your registration at any elections office and some public libraries, driver's license offices, centers for independent living, WIC and DCF offices, or at a community voter registration event.
You will need a state driver's license or identification card issued by the Florida Department of Highway Safety & Motor Vehicles to register. Alternatively, if you don't have that information, you can fill out a voter registration application online and deliver a signed copy to your county's Supervisor of Elections office.
Floridians may also register online, in English or Spanish, at registertovoteflorida.gov.
An important note on voting by mail in Florida…. If you vote by mail, and we hope you    do, please remember that unless otherwise specified, a request to receive a vote-by-mail  ballot covers all elections through the end of the calendar year for the second ensuing regularly scheduled general election. A vote-by-mail ballot that is returned undeliverable cancels a request for future elections and must be renewed.
Vote-by-Mail Ballots
Request a Vote-by-Mail Ballot
Requests for vote-by-mail ballots must be received in your local Supervisor of Elections office no later than 5:00 pm on the 10th day before an election. Contact your local Supervisor of Elections to request a vote-by-mail ballot. You may request a vote-by-mail ballot in person, by mail, email, fax or by phone. Only the voter or a designated member or his or her immediate family or legal guardian can request a vote-by-mail ballot for the voter. Immediate family means the designee's spouse, parent, child, grandparent or sibling of the designee or of the designee's spouse.
As a voter requesting a vote-by-mail ballot you must provide your:
name
address
date of birth
signature (written requests only)
If an immediate family member or legal guardian is requesting a vote-by-mail ballot for you, that person must provide above information about the voter as well as the following:
Requester's name
Requester's address
Requester's driver's license number (if available)
Requester's relationship to voter
Requester's signature (written requests only)
Voting a Mail Ballot
Your marked ballot must be mailed or delivered in person, reaching the Supervisor of Elections' office not later than 7:00 pm on the day of the election. Do not return your voted mail ballot to a polling place. *
You may designate someone to pick up your vote-by-mail ballot on Election Day or 9 days before Election Day. The designee may only pick up 2 vote-by-mail ballots per election, other than his or her own ballot or ballots for members of his or her immediate family. Designees must have written authorization from the voter, present a picture I.D. and sign an affidavit. Candidates may pick up vote-by-mail ballots only for members of their immediate family.
*If you decide to go to the polls to vote instead of voting by mail, you should bring the vote-by-mail ballot (marked or not) with you so that it can be cancelled at the polls. If you come to the polls without the vote-by-mail ballot, you can vote a regular ballot if the Supervisor of Elections' office can confirm that it has not received the vote-by-mail ballot. If it is confirmed that the Supervisor of Elections office has received the vote-by-mail ballot or it cannot be determined, you cannot vote a regular ballot at the polls. However, if you believe that you have not already voted, you will be allowed to vote a provisional ballot.
A vote-by-mail ballot can be dropped off at designated secure drop boxes located at early voting sites during the election. Please contact your local Supervisor of Elections or refer to their website for the locations of all the vote-by-mail ballot secure drop boxes in your county.
______________________________________________________________
Have you done your part to help save the USPS and your job? If not get the NALC app or go to the NALC website now to take action! Do this TODAY !!!  In addition, you can now get your family, friends and others involved by clicking the link below! We need to share this with as many people as we can.  We need our  Congressional Representatives to act to help save the USPS!                                                                                                            https://p2a.co/Ut9UYhS
_____________________________________________________________________________
___________________________________________________________
 MEMO FROM NALC Headquarters!!!
As letter carriers on the front lines of serving 160 million Americans and businesses every day, you know that the Covid-19 pandemic is something we have never experienced before. And while our letter carriers show their resilience, strength and continued service to the public, every day, the Postal Service looms closer to shuddering due to the staggering loss in volume and revenue during this crisis. It's a desperate situation that only 

Congress and the administration can help solve.
We cannot allow the USPS to fail. As recently as 2018, the USPS is the centerpiece of a $1.3 Trillion national mailing industry, which employs 7 million Americans in the private sector. More than 600,000 postal jobs would be at stake, including the one in four employees who is a military veteran! (Nichols 2019)
Unfortunately, instead of providing much needed immediate financial assistance urged by NALC and stakeholders, the last stimulus gave the Postal Service a slap in the face by giving it access to a conditional line of credit. Those conditions aren't new to letter carriers – as they seek to destroy the network and attack letter carriers at the behest of private shippers. This is not a solution. It is a way to weaken the Postal Service by riddling it with more debt to the point where opponents of the constitutionally mandated service will destroy it.
While it's been 40 years since we have needed taxpayer funding, we need financial relief to continue to serve this country through this crisis – and we need it now. Please take a minute to contact your member of Congress and your Senator to let them know how serious this is. In the next stimulus package we need the following:
1.) Immediate funding of at least $25 billion
2.) Quarterly emergency funding to cover the difference between revenues and total USPS expenses for the duration of this crisis
3,) Funding to help the Postal Service cover the cost of Covid-19 related sick and family leave
4.) Equal treatment for postal employees in legislation that authorizes and funds hazard pay for front-line workers in this crisis
5.) And finally, tell them we don't need conditional loans that will only serve to add to a bankruptcy and/or privatization narrative when this crisis is over.
(Nichols, John. "'Tis the Season to Renew and Expand the US Postal Service." The Nation, 2 Jan. 2019, www.thenation.com/…/arc…/united-states-postal-service-trump/.)
______________________________________________________________
The safety of our membership is our main priority. Due to restrictions as a result of the Coronavirus, all Branch 1690 meetings, and events have been cancelled until further notifications.
Please refer to this website for updates.
In Solidarity,
Veronica Flores Osborne
NALC Branch 1690, President
West Palm Beach, FL
_______________________________________________________
The Families First Coronavirus Response Act (FFCRA or Act) requires certain employers to provide their employees with paid sick leave or expanded family and medical leave for specified reasons related to COVID-19
_______________________________________________________
As a result of the rapidly changing events due to the Coronavirus pandemic, the NALC has established a dedicated page where you can read updates, memos, stand up talks, as well as using it a source for more information. I feel that it is easier for me to post the link here, rather than asking you to read through pages and pages of documents. If there is any more information you need, please contact me.
Kevin Byrne, webmaster                                                                        kevinjbyrne54@gmail.com
___________________________________________________________
NALC Guide to Route Inspections